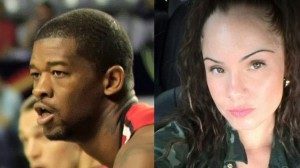 The Honourable Justice Charney of the Superior Court of Justice recently rereleased his decision in the matter of R. v. Beverly O'Grady and Jeffrey Ferguson-Cadore.
A report from Wendy Gillis of the Toronto Star can be found here: https://www.thestar.com/news/gta/2016/08/04/victim-of-racial-profiling-traumatized-by-traffic-stop.html
Ms. O'Grady, a young white female, without a criminal record, was driving her vehicle, with a black male passenger, in Oshawa at approximately 3:30 pm. Officer McKinnon, having observed the white female driver and black male passenger began to fear for the female's safety. He suspected she was a prostitute and he a pimp as they were in the vicinity of the Canadiana Motel in Durham. Officer McKinnon followed the vehicle, stopped the vehicle, removed it's occupants and searched the vehicle where he purported to have discovered a quantity of narcotics.
Counsel for Ms. O'Grady, Jonathan Pyzer, brought pre-trial Charter applications to have the drugs, alleged to have been found in his client's vehicle, excluded from the evidence at Ms. O'Grady's trial. Mr. Pyzer argued that the drugs had been obtained as a result of racial profiling and that their admission would bring the administration of justice into disrepute.
Ultimately the Court agreed, granted the defence application and excluded the  drugs alleged to have been found in Ms. O'Grady's vehicle. The Court found that the drugs were obtained in breach of her Charter rights to be free from unreasonable search and seizure, to be free from arbitrary arrest or detention and to be advised of her right to counsel on arrest or detention.
In coming to his decision, The Honourable Justice Charney made the following findings:
"I am satisfied that all of the circumstances of this case, when assessed together, are consistent with the inference that the applicants are asking me to draw. The police officer's initial suspicions and concerns for the safety of the young white female were based on the fact that she was seeing the company of a black male. There was really nothing more to it than that."
"I am satisfied on a balance of probabilities that questions about ownership of the vehicle were a pretext for stopping the car."
"PC MacKinnon did not have lawful authority to stop the motor vehicle. Accordingly, I conclude that the Applicants' right not to be arbitrarily detained under s.9 of the Charter was infringed in this case, and the search incident to the unlawful detention and arrest was a violation of Charter s.8."
"Having found that the violation of Charter s.9 was the result of racial profiling, and that the violation of Charter s.8 was a direct result of the violation of Charter s.9, I conclude, in keeping with the Court of Appeal's decisions in R. v. Brown and Peart, that the violation of these Charter rights was very serious."
"Taking into account the considerations set out by the Supreme Court of Canada in the Grant case, I conclude that these were serious Charter violations with significant negative impact on the applicants. Accordingly, the evidence obtained from the search of the applicants' motor vehicle, as well as any utterances made by the applicants to the police, should be excluded under Charter s. 24(2)."
A complete copy of the Judge's ruling can be found at http://www.canlii.org/en/on/onsc/doc/2016/2016onsc4872/2016onsc4872.html?autocompleteStr=Ferguson-Cadore&autocompletePos=1