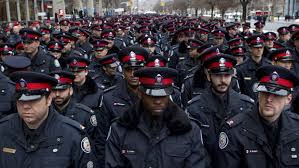 In the  case of Schaeffer v Wood, the Supreme Court of Canada ruled the landmark decision that police officers are not entitled to consult with a lawyer before writing their notes.
The implications of this decision are significant,  strengthening  the rights of individuals facing criminal charges who have been mistreated by police officers.
As the notes police officers are often used to prove that an accused's rights pursuant to the Charter of Rights and Freedoms  have been violated by police officers, it is the favour of the accused that the notes of police officers are not altered to protect the police interests in prosecuting an accused and denying that the accused rights were, in fact, violated.
Schaeffer v Wood  specifically dealt with whether police officers have the right to consult with counsel prior to writing their notes, after they have been involved in an incident that has resulted in serious bodily harm or death to a civilian.
In Schaeffer v Wood, the Ontario Provincial Police shot and killed an individual in an altercation and afterwards were instructed by their superiors to refrain from writing their notes until they had spoken with a lawyer.
The Court of Appeal's decision highlighted that although officers were not entitled to have a lawyer review a draft of their notes, they were entitled to speak to a lawyer for information and basic legal advice about their rights and obligations. However, the Supreme Court took this decision one step further.
The Supreme Court agreed that officers should not be permitted to have a lawyer review a draft of their notes before they write their "real" notes, but further, officers should not be allowed  even a basic consultation with a lawyer for advice on their rights and obligations before they complete their notes.
Further clarification around the decision was provided confirming that officers could consult a lawyer after they had written and filed their notes of the incident – a right available to all citizens, including police officers.
The decision sparked serious debates around police powers and rights.  Many question why a police officer would need to consult a lawyer regarding their notes after such an incident of police violence occurred
After all, police officer notes are intended to be a factual account of the occurrence in terms of the officer's observations and actions.
Police officers' notes  should always be highly factual in nature and the assistance of a lawyer should not be necessary before writing them.
The Court enforced their view that officer notes are not a means of justifying, whether factually or legally, why an officer did what they did, when the actions of an officer resulted in the physical harm of an accused person.
 By allowing officers to consult with counsel in preparation of notes would unquestionably erode public confidence.
Furthermore, consulting on notes would impinge the ability of officers to prepare accurate and detailed notes in accordance with their duty under s. 9 of the SIU Regulation.
 Schaeffer v Wood  rightfully enforced the rights of the accused.
Know your rights! Consult Kostman and Pyzer, Barristers today for your free consultation!