Pyzer Criminal Lawyers Toronto
We've won hundreds of cases, defending some of the toughest criminal cases in Toronto, with high success rates. And we can do the same for you.
5-Star Toronto Criminal Lawyers
Speak To Us
Speak To Us First
Request a FREE case evaluation or call us at 416-658-1818

100% Confidential

No Obligation
Victories Featured In Fight Your Charges with Pyzer Criminal Lawyers
If you have been charged with a crime in the GTA, take control of your destiny by making the right choice in a Toronto criminal lawyer. The stakes are high if you are charged with a criminal offence, and what you need is a team of battle-proven, experienced criminal lawyers who can navigate the justice system so that you obtain the best result available. If you choose the wrong criminal law firm, the results can be disastrous. Our team of experienced defence lawyers have years of experiencing defending criminal cases in Toronto and Ontario of all sizes.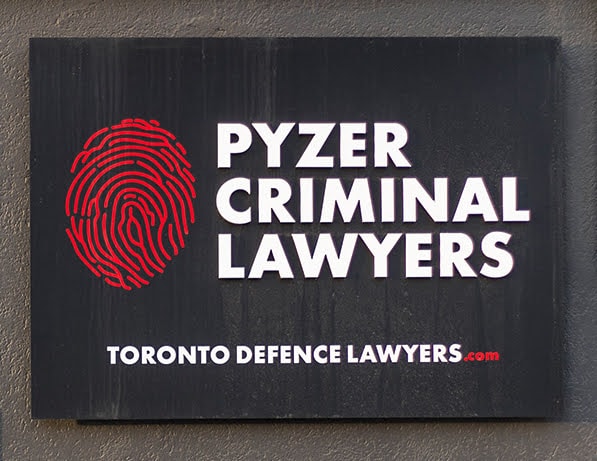 At Pyzer Criminal Lawyers Toronto, our law firm will:
Commit to your
case 100%
Raise every realistic and
viable defence
Leverage the inner-workings of the crimincal justice system
Jonathan Pyzer is incredible!! Always professional and handles every case with the most care and with the customer's best interests first. He is very patient and takes time to explain everything. Very quick to respond. He makes you feel very comfortable and at ease. Best lawyer hands down!
Honestly and genuinely speaking Jonathon Pyzer is the Houdini of lawyers,he is a real master of his craft to say the least. In short ,he has represented me on 4 different matters,2 of which had some serious potential jail time and pretty decent evidence from the crown. All four times I walked away unscathed without a single blemish on my record.Not to mention he has done the same for anyone I've referred to him.
I came to Jonathan Pyzer because I was arrested and charged for domestic assault. This was a crime that I did not do and I was falsely charged. Mr. Pyzer was able to get me a reasonable bail immediately and ultimately got my charges withdrawn. I would highly recommend Jonathan Pyzer, and his partner, Ian Kostman as they are dedicated, thorough, aggressive and delivered the results I was looking for.
I was referred to Mr. Kostman by my civil lawyer who referred to him as "the one". Now I get it. When he walked into the courthouse, younger lawyers were approaching him for advice. He seemed to be on good terms with everyone, including the Judge and Crown He fought his heart out for me with skill and grace. And we won. I am so glad that I found him.
What you can always expect from us:
Preparation
Bring an abundance of resources and a reputation for integrity to every case our practice takes on
Communication
Communicate with you every step of the way so you can understand your charges and the results we are seeking
Determination
Have a detailed academic understanding of the criminal laws governing your particular accusation
Your Toronto Defence Lawyers
Jonathan Pyzer is a highly skilled and sought after criminal defence lawyer who represents clients charged with criminal and quasi-criminal offences in Toronto and all over the Province of Ontario. He is a member in good-standing with the Law Society of Ontario, Criminal Lawyers' Association and Toronto Lawyers Association. He has devoted his career and practice to a focus on criminal law in order to help clients achieve the best results.
Jasmine Mann is a graduate of the Dual Juris Doctor program at University of Windsor Faculty of Law and University of Detroit Mercy School of Law (UDM). During her time at UDM, she worked at the criminal law clinic, which provided her exposure to misdemeanor related cases. After graduating, Jasmine articled and worked as an associate at the Law Office of Patricia Brown where she gained valuable hands-on experience in defending criminal charges.
Ian Kostman was called to the Ontario Bar in 1983 and successfully practiced criminal law until his decision to retire at the end of 2017. He gained experience defending clients against all types of criminal charges in Canada Ian appeared in courts of all levels in the Province, from the Ontario Court of Justice to the Ontario Court of Appeal.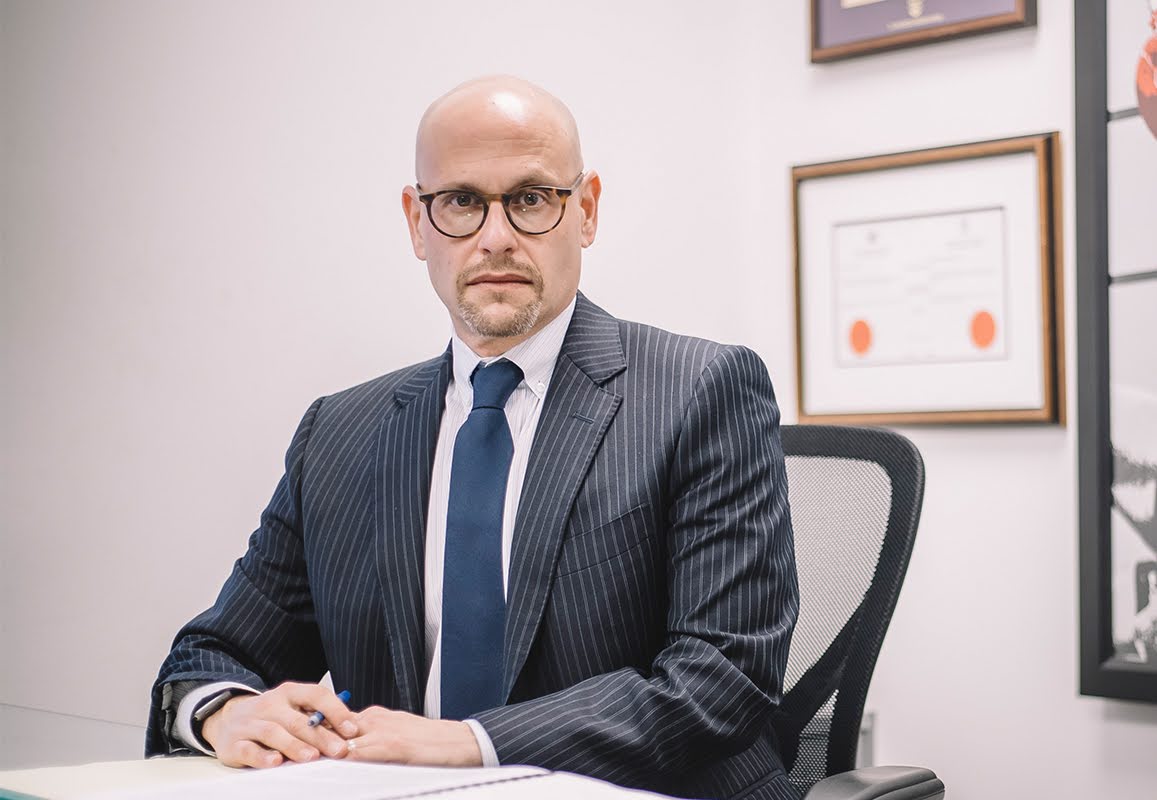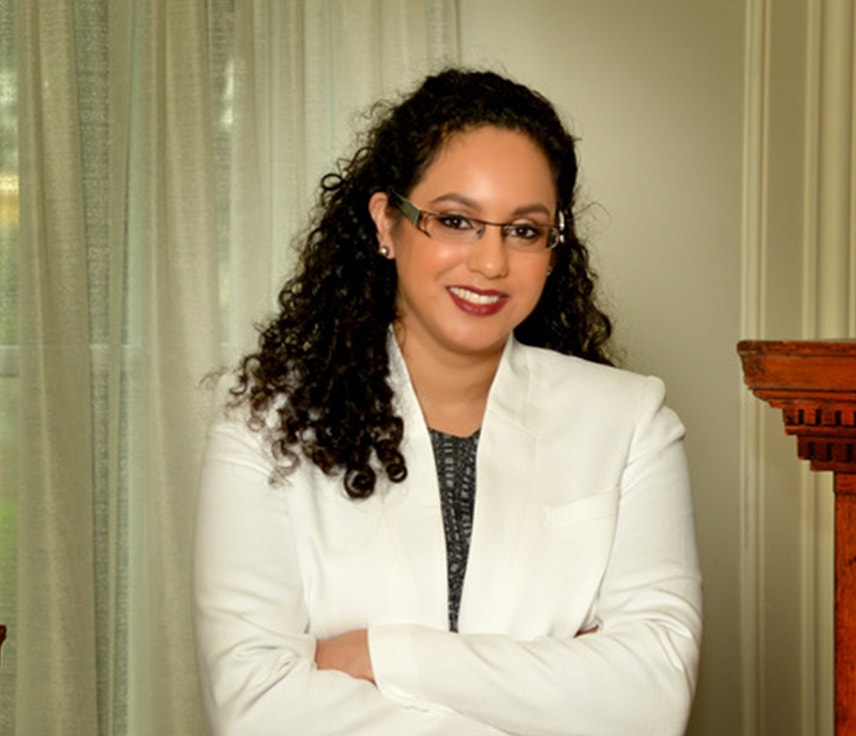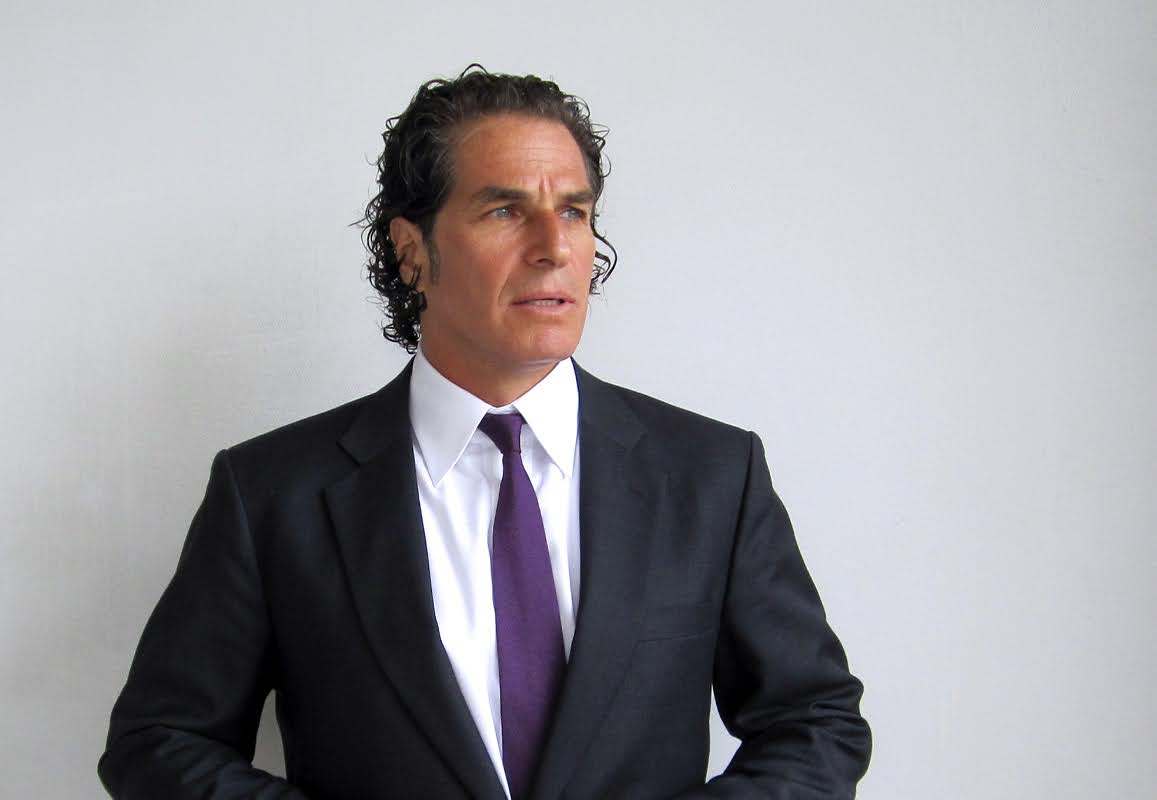 Criminal Law is What We Do Best
Regardless of the crime you have been charged with, speak to an experienced lawyer first. We know how important it is to prepare a strong defence, which is why
we service all of ontario
, and offer free case evaluations and consultations across the province - so you can get access to the expert defence you deserve.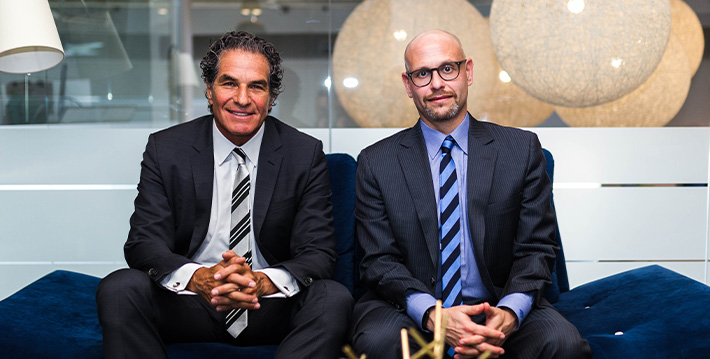 Bail

Domestic Assault

Drug Offences

Fraud & Theft

Drinking & Driving

Sexual Assault

Robbery

Murder

Break & Enter
Bail
A bail hearing is a very critical juncture in the criminal trial process. If you or someone you know is charged with a criminal offence in Toronto, you need an experienced criminal lawyer who is experienced in this area of criminal law
Bail Lawyer
Domestic Assault
Do not plead guilty to "domestic assault" without first obtaining legal advice from a Toronto domestic assault and criminal defence lawyer in Toronto who has a practice in this area…
Domestic Assault Lawyer
Drug Offences
Do not plead guilty to possession of a controlled substance before you consult with a defence lawyer in Toronto. There may be a defence available to these charges and the right lawyer can help achieve the best outcome…
Drug Lawyer
Fraud & Theft
Do not plead guilty to a property related offence such as theft, fraud or possession of stolen property without discussing the charges with a defence lawyer in Toronto…
Fraud Lawyer
Drinking & Driving
Pyzer Criminal Lawyers have successfully defended many cases involving drinking and driving allegations in Toronto and Ontario. The right lawyer can help uncover a possible defence available to you…
Impaired Driving Lawyer
Sexual Assault
At Pyzer Criminal Lawyers, we have a strong history defending allegations of sexual assault. The crime of sexual assault can have serious consequences on your life without the right criminal lawyer to assist you in Toronto…
Sexual Assault Lawyer
Robbery
The criminal offence of Robbery involves an allegation of a theft with force, the threat of force, or intimidation. We have experience defending these charges and a lawyer in our Toronto based firm can help explain the right path forward to you…
Robbery Lawyer
Murder
Murder is the most serious crime in the Criminal Code. The stakes are high. An adult individual who is convicted of murder in Toronto may face life inprisonment. It is imperative that a skilled and competent lawyer be retained to help you navigate this complex criminal charge…
Murder Lawyer
Break & Enter
The offence of Breaking and Entering is defined in section 348 of the Criminal Code of Canada A Toronto based lawyer from our firm can help you navigate these charges.
Break and Enter Lawyer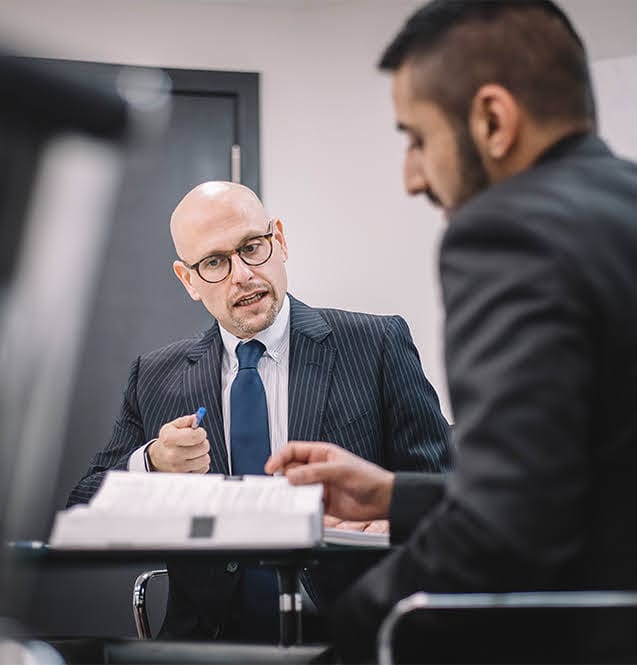 Toronto Criminal Lawyers With a Winning Record
Pyzer Criminal Lawyers have successfully defended hundreds of criminal cases to date and maintain a winning track record. We are members in good standing of the Law Society of Ontario and the Criminal Lawyers' Association, and we understand that a criminal allegation can only be properly defended by an experienced criminal lawyer. Our criminal law firm only takes on cases in the practice areas that we are experts in. This ensures the best possible results. We take the decision to retain a client very seriously so that you are guaranteed proper representation.

A skilled attorney or criminal lawyer can make a significant difference in the outcome of any criminal case, whether at the bail hearing stage, during negotiations with the prosecutor, or at trial. Toronto Defence Lawyers always ensure that the client and the evidence in support of the defence are adequately prepared for trial, so we can achieve the desired outcome. The best results for your charges can only be achieved with the experience and commitment of our criminal lawyers Toronto team.
Criminal Lawyer FAQ
Can I win my criminal case?
Yes. However, every accused must first ask themselves what is a win in their court case? A withdrawal of all criminal charges? An acquittal? Avoiding jail time? It is possible to win your case by having the criminal charges against you withdrawn when you connect with a criminal law practice that can provide you with the right advice. We have experienced counsel who have helped clients with all types of charges win their case.
Having your charges withdrawn is usually the best result one can achieve in a criminal case as there are no admissions of guilt made by the accused and there is no risk of being found guilty at trial. Even if an accused has a 99% chance of winning their case, which is quite rare in our experience, there is still a 1% chance of losing as well as the added cost of time and legal fees.
How long will my criminal case take?
A criminal case can be resolved in a single day or could take many years to come to a conclusion. The length of time a case will take depends on many factors including the seriousness of the charge(s), number of charges, whether you are charged alone or with co-accused, the number of legal issues in issue as well as the number of witnesses that will be required to testify at a trial.
In 2016, the Supreme Court of Canada held in R. v. Jordan that, "there is a ceiling beyond which delay in a case becomes unreasonable. The presumptive ceiling is 18 months for criminal cases tried in provincial court and 30 months for cases in the superior court (or cases tried in the provincial court after a preliminary inquiry)."
Our team of Toronto criminal lawyers understand how important an expeditious resolution of criminal charges can be. That's why your lawyer will take every opportunity to move your file along to ensure the presumptive ceilings are met.
Do criminal lawyers in Toronto charge by the hour?
Some Toronto criminal lawyers charge by the hour while other criminal lawyers charge a block fee for their services. Lawyers that charge by the hour docket every minute that is spent on a case including travel time, phone conversations, interviews, court appearances etc.. The client is then billed for each minute of time that the lawyer has devoted to the matter. The preparation needed for a criminal law file in Canada can be quite a significant amount of time as the lawyers review all available evidence and conduct legal research.
A criminal lawyer that charges by way of a block fee, advises their clients in advance what the total costs of their case will be. All services performed by the lawyer are included in the block fee. Usually disbursements such as photocopies, mileage, process servers etc. are charged in addition to the lawyers fee, whether charged hourly or on a block basis.
Depending on the case, block fees are generally most common in Toronto criminal cases. In our experience, our clients prefer this approach as we will devote all time necessary to a proper legal defence without having to worry about accounting for every minute spent working on the case
What happens during a free consultation with Pyzer Criminal Lawyers?
At Pyzer Criminal Lawyers (TorontoDefenceLawyers.com) our initial free consultation lasts approximately 30 minutes. This time is spent reviewing the charge(s) and allegation(s) against the accused with one of our lawyers, explaining how the criminal court process works and what to expect as your criminal case moves through the system. Criminal law matters can be quite complex, so our practice is devoted to explaining the steps in a clear and easy to understand way.
We can assist by identifying the potential legal issues in your case and finally, assist in assessing the strengths and weaknesses the the Crown's case, suggest some ways in which the charge(s) against you may be successfully defended and finally, answer any questions that you may have about your case or the process as a whole. Our experience in the practice of criminal law means that after your consultation, you will have a solid understanding of what our lawyers can do for you.
Can a criminal lawyer get my bail changed?
Yes, a Toronto criminal lawyer can assist you in changing the conditions of your criminal law bail. This can be done in one of two ways: on consent of the crown or by way of a Superior Court Bail Review Application. A consent bail variation is done by having one of the lawyers in our practice file paperwork of the proposed changes with the Court, on the consent of the Crown.
A Superior Court Bail Review is a criminal law hearing and resembles a criminal trial in that the Crown and Defence are opposed on the conditions of bail and a Judge must decide after hearing the evidence and submissions of counsel as to whether the bail should be changed. The lawyers in our practice have experience representing clients at these hearings.
Factors that will will impact upon your request for a bail variation include: the seriousness of the charge/s and allegation/s that the accused is facing, whether the accused represents a danger to a specific complainant or to the community at large, whether the accused has a criminal record including breaches of previous orders, whether the complainant/'s wish to have contact with the accused, and whether the accused has a sufficient surety in place to ensure compliance with the varied terms of bail. Our lawyers will work with you to ensure your bail review case is properly presented. Individuals retaining our firm can rest assured that they are receiving advice from competent and experienced counsel.
What happens on my first day in the Toronto court system?
In Ontario, your first Court appearance will be very brief, usually lasting less than one minute. The lawyers in our firm will be there with you if you retain us to help you during this appearance. There will be many individuals, possibly even hundreds, appearing in Court at the same time as you in regards to their criminal charges. Your first appearance is not a criminal trial. It is not before a Judge, you are not asked to plead guilty or not guilty and the alleged victim/s will not be in attendance.
The accused's steps forward once the Crown calls their name from the docket. The Court then inquires whether the accused has a Toronto criminal lawyer, disclosure (the evidence the Crown intends to rely upon to prove your guilt) is provided and the case typically remanded three-to-four weeks so that they accused may consult with an attorney, review disclosure and conduct a Crown Pre-Trial. The criminal justice system can be very confusing for people, so our lawyers are there to be a skilled advocate in your case.
While it is not necessary to have a criminal attorney at your first appearance, or even at any point in the proceedings, it is highly encouraged that counsel be retained well in advance of the first appearance to ensure disclosure requests are made and the matter handled properly right from the beginning. Our lawyers will ensure all the appropriate steps are taken so our clients receive the best results in their case.
How can I avoid a criminal record?
Just because you have been charged with a criminal offence it does not mean that you will automatically have a criminal record. It is still possible to avoid a criminal record and/or a finding of guilt by having one of our lawyers represent you in your case. Our clients receive the best possible legal representation so that your life may not be impacted by a criminal charge.
A withdrawal by the Crown Attorney's office is not considered a criminal record and thus is one way to avoid a criminal record once you have been charged by the police. An acquittal after a trial is another way to avoid a criminal record once you have been charged. Finally, a stay of proceedings is not a criminal record and is tantamount to an acquittal twelve months following the date on which the charges were stayed. Our lawyers will work with clients to explore the various outcomes and results which may occur in your case.
Jail is a possibility when facing any criminal charge. However, jail is the sanction of last resort and judges are instructed to consider all other forms of punishment prior to sentencing an accused to a term of imprisonment. Our lawyers can provide you with advice about whether prison is a possibility in your case.
Factors that will determine the sentence that an accused will receive, including the potential for jail, include: the seriousness of the charge/s and allegations/ faced by the accused, whether the victim suffered any lasting physical, financial or emotional life impact as a result of the offence, whether the accused has a previous criminal record / police involvement and if so for similar offences, whether the accused has received jail sentences in the past, the need for general and specific deterrence, as well the accused's prospects for rehabilitation and their support in the community.
Our lawyers understand the devastating impact that a prison sentence can have on your life. Our advocacy is focused on ensuring our clients receive the strongest legal defence, so that this outcome can be avoided at all costs. People trust Pyzer Criminal Lawyers with even the most complex criminal charges. We welcome you to contact us today to learn about how we can help.