Fight Your Charges with Pyzer Criminal Lawyers
If you have been charged with a crime in the GTA, take control of your destiny by making the right choice in a Toronto criminal lawyer. The stakes are high if you are charged with a criminal offence, and what you need is a team of battle-proven, experienced criminal lawyers who can navigate the justice system so that you obtain the best result available. At Pyzer Criminal Lawyers Toronto, our law firm will:
Commit to your case 100%.
Raise every realistic and viable defence.
Leverage the inner workings of the criminal justice system.
Bring an abundance of resources and a reputation for integrity to every case.
Have a detailed academic understanding of the criminal laws governing your particular accusation.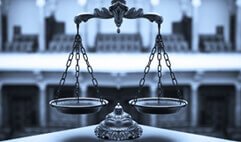 Toronto Criminal Lawyers With a Winning Record
Pyzer Criminal Lawyers have successfully defended hundreds of criminal cases to date and maintain a winning track record. We are members in good standing of the Law Society of Upper Canada and the Criminal Lawyers' Association, and we understand that a criminal allegation can only be properly defended by an experienced criminal lawyer.
A skilled attorney or criminal lawyer can make a significant difference in the outcome of any criminal case, whether at the bail hearing stage, during negotiations with the prosecutor, or at trial. Toronto Defence Lawyers always ensures that the client and the evidence in support of the defence are adequately prepared for trial, so we can ensure that we achieve the desired outcome.
Your Toronto Defence Lawyers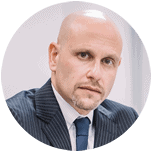 Jonathan Pyzer is a highly skilled and sought after criminal defence lawyer who represents clients charged with criminal and quasi-criminal offences all over the Province of Ontario. He is a member in good-standing with the Law Society of Upper Canada, Criminal Lawyers' Association and Toronto Lawyers Association.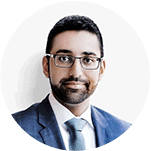 Ravi Sahota is a Toronto lawyer who practices exclusively in criminal law. He is passionate about defending his clients' rights. Ravi ensures that each of his clients are zealously represented in the criminal justice system. He is a tireless advocate, dedicated to holding every prosecution up to the high standards outlined in the Canadian Charter of Rights and Freedoms.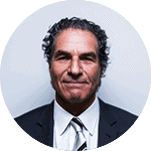 Ian Kostman was called to the Ontario Bar in 1983 and successfully practiced criminal law until he retired at the end of 2017. Ian appeared in courts of all levels in the Province, from the Ontario Court of Justice to the Ontario Court of Appeal.
Criminal Law is What we do Best
Can I win my criminal case?
Yes. However, every accused must first ask themselves what is a win in their court case? A withdrawal of all criminal charges? An acquittal? Avoiding jail time? It is possible to win your case by having the criminal charges against you withdrawn.
This is usually the best result one can achieve in a criminal case as there are no admissions of guilt made by the accused and there is no risk of being found guilty at trial. Even if an accused has a 99% chance of winning their case, which is quite rare, there is still a 1% chance of losing as well as the added cost of time and legal fees.
How long will my criminal case take?
A criminal case can be resolved in a single day or could take many years to come to a conclusion. The length of time a case will take depends on many factors including the seriousness of the charge(s), number of charges, whether you are charged alone or with co-accused, the number of legal issues in issue as well as the number of witnesses that will be required to testify at a trial.
In 2016, the Supreme Court of Canada held in R. v. Jordan that, "there is a ceiling beyond which delay in a case becomes unreasonable. The presumptive ceiling is 18 months for criminal cases tried in provincial court and 30 months for cases in the superior court (or cases tried in the provincial court after a preliminary inquiry)."
Do criminal lawyers in Toronto charge by the hour?
Some Toronto criminal lawyers charge by the hour while other criminal lawyers charge a block fee for their services. Lawyers that charge by the hour docket every minute that is spent on a case including travel time, phone conversations, interviews, court appearances etc.. The client is then billed for each minute of time that the lawyer has devoted to the matter.
A criminal lawyer that charge by way of a block fee, advise their clients in advance what the total costs of their case will be. All services performed by the attorney are included in the block fee. Usually disbursements such as photocopies, mileage, process servers etc. are charged in addition to the lawyers fee, whether charged hourly or on a block basis.
What happens during a free consultation with Pyzer Criminal Lawyers?
At Pyzer Criminal Lawyers (TorontoDefenceLawyers.com) our initial free consultation last approximately 30 minutes. This time is spent reviewing the charge(s) and allegation(s) against the accused, explaining how the criminal court process works and what to expect as your criminal case moves through the system.
We can assist by identifying the potential legal issues in your case and finally, assist in assessing the strengths and weaknesses the the Crown's case, suggest some ways in which the charge(s) against you may be successfully defended and finally, answer any questions that you may have about your case or the process as a whole.
Can a criminal lawyer get my bail changed?
Yes, a Toronto criminal lawyer can assist you in changing the conditions of your bail. This can be done in one of two ways: on consent of the crown or by way of a Superior Court Bail Review Application. A consent bail variation is done by filing paperwork of the proposed changes with the Court, on the consent of the Crown.
A Superior Court Bail Review is a contested hearing and resembles a criminal trial in that the Crown and Defence are opposed on the conditions of bail and a Judge must decide after hearing the evidence and submissions of counsel as to whether the bail should be changed.
Factors that will will impact upon your request for a bail variation include: the seriousness of the charge/s and allegation/s that the accused is facing, whether the accused represents a danger to a specific complainant or to the community at large, whether the accused has a criminal record including breaches of previous orders, whether the complainant/'s wish to have contact with the accused, and whether the accused has a sufficient surety in place to ensure compliance with the varied terms of bail.
What happens on my first day in the Toronto court system?
In Ontario, your first Court appearance will be very brief, usually last less than one minute. There will be many individuals, possibly even hundreds, appearing in Court at the same time as you. Your first appearance is not a criminal trial. It is not before a Judge, you are not asked to plead guilty or not guilty and the alleged victim/s will not be in attendance.
The accused's steps forward once the Crown calls their name from the docket. The Court than inquires whether the accused has a Toronto criminal lawyer, disclosure (the evidence the Crown intends to rely upon to prove your guilt) is provided and the case typically remanded three-to-four weeks so that they accused may consult with an attorney, review disclosure and conduct a Crown Pre-Trial.
While it is not necessary to have a criminal attorney at your first appearance, or even at any point in the proceedings, it is highly encouraged that counsel be retained will in advance of the first appearance to ensure disclosure requests are made and the matter handled properly right from the beginning.
How can I avoid a criminal record?
Just because you have been charged with a criminal offence it does not mean that you will automatically have a criminal record. It is still possible to avoid a criminal record and/or a finding of guilt.
A withdrawal by the Crown Attorney's office is not considered a criminal record and thus is one way to avoid a criminal record once you have been charged. An acquittal after at trial is another way to avoid a criminal record once you have been charged. Finally, a stay of proceedings is not a criminal record and is tantamount to an acquittal twelve months following the date on which the charges were stayed.
Will I go to jail?
Jail is a possibility when facing any criminal charge. However, jail is the sanction of last resort and judges are instructed to consider all other forms of punishment prior to sentencing an accused to a term of imprisonment.
Factors that will determine the sentence that an accused will receive, including the potential for jail, include: the seriousness of the charge/s and allegations/ faced by the accused, whether the victim suffered any lasting physical, financial or emotional impact as a result of the offence, whether the accused has a previous criminal record and if so for similar offences, whether the accused has received jail sentences in the past, the need for general and specific deterrence, as well the accused's prospects for rehabilitation and their support in the community.
If you are charged with a crime in Toronto, Contact Pyzer Criminal Lawyers