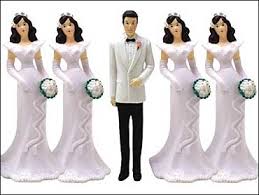 It is a criminal offence in Canada to have more than one spouse. Section 293 of the Criminal Code prohibits polygamous relationships. Polygamy is an umbrella term that encompasses polyandry, polygyny, and bigamy.
Polyandry is when a woman has more than one husband and polygyny is when a man has more than one wife.
Bigamy is a legal term defined under section 290 of the criminal code and it prohibits married individuals from marrying again, individuals from marrying someone already known to be married or individuals who marry more than one person simultaneously.
Despite being regarded as morally permissible and practiced by some religions, engaging in any form of polygamy is an indictable criminal offence punishable for an imprisonment term of not more than five years.
The elements the Crown would be required to prove for conviction of the these offences include: (1) a person; (2) who has the intention; (3) to practice or enter into; (4) a marriage with more than one person simultaneously (whether or not that marriage is recognized as a binding form of marriage by law).
Talk to an Experienced Criminal Lawyer with PROVEN RESULTS.
or CALL: (416) 658-1818