In a world that often feels unsafe, the decision to carry pepper spray as self-defence can easily be seen as a sensible precaution since it only temporarily disables an attacker.
However, in Canada, pepper spray is classified as a prohibited weapon under the Firearms Act, which forms part of the Criminal Code of Canada. This means that owning and carrying pepper spray is only allowed under very specific (and strict!) conditions. One is the requirement to register for a Possession and Acquisition Licence (PAL).
If you're found carrying pepper spray without a PAL, you can face serious consequences, including fines, imprisonment, and a criminal record. The severity of the punishment you will receive depends on the circumstances of the offense and your criminal history.
While pepper spray may seem like a useful tool for self-defense, you have to follow the proper legal procedures and ensure that you're using it safely and responsibly.
Is Pepper Spray Legal in Canada?
Because pepper spray is considered a prohibited weapon, Canadian law does not allow anyone to possess or carry pepper spray. Pepper spray may also not be produced or sold in Canada.
As mentioned above, there's an exception to this rule — if you obtain a PA from the Royal Canadian Mounted Police. This option is only available in certain provinces, and you will have to pass a background check, finish a safety course, and meet other stringent criteria.
When we talk about pepper spray, we're casting a wide net. It includes:
The common pepper spray
Mace
Tear gas
Any other gas, liquid, spray, powder, or substance that can cause an injury, immobilise, or incapacitate a person.
Simply put, if it can harm or restrict someone's ability to move or react, it falls under the legal definition of pepper spray.
If you infringe upon these laws, it can lead to severe consequences, including:
Criminal charges
Fines
Probation
Imprisonment
A legal record.
The severity of the penalty often depends on the circumstances of the offense. For example, whether the pepper spray was used or intended for use in a crime. In addition, it will also depend on whether the Crown proceeds summarily or by indictment.
It's crucial to understand these risks before deciding to carry such items.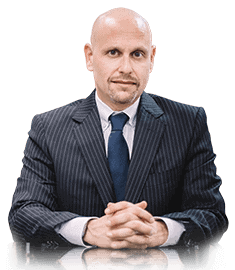 Protect Your Freedom With An
Experienced Toronto Criminal Lawyer
Bear Spray vs Pepper Spray
The main difference between bear spray and pepper spray lies in their intended use and concentration of the active ingredient, oleoresin capsicum.
Bear spray (also known as bear mace) is designed to project the chemical up to 10 meters so that the user can deter aggressive bears, while pepper spray is for personal defense against humans.
In Canada, bear spray is legal to own and possess. It's specifically sold for use in the wilderness, where you might cross paths with a bear while hiking or engaged in hunting activities. Pepper spray has a different legal status. It's considered a prohibited weapon in Canada, meaning you can't buy it at your local store.
However, if you use bear spray with the purpose of harming another individual, it would be considered a prohibited weapon. This is illegal in Canada, and you could face charges for possession of a prohibited weapon under section 92 (1) of the Criminal Code. Other charges could include assault with a weapon.
Understanding these differences is crucial to avoid any legal complications.
Weapons Classification of Pepper Spray Under the Canadian Criminal Code
In the Canadian legal system, the classification and handling of weapons are regulated with a clear set of rules. For purposes of these rules, pepper spray is considered a weapon.
It is important that you familiarize yourself with these classifications and handle all weapons, including pepper spray, within the confines of the law.
Prohibited Weapon
Pepper spray is prohibited under the Firearms Act and falls under the category of prohibited weapons listed in the Canadian Criminal Code. This means it's illegal for you to own, make, sell, or even use it in Canada.
Weapons offenses
As already mentioned, possessing or carrying mace is a criminal offense in Canada. It is classified with the other types of possession offenses outlined in sections 88 to 91 of the Criminal Code.
The law takes a firm stand on the possession of pepper spray. If you are caught in possession of pepper spray, you can be charged with a criminal offense and could face a maximum 10-year prison sentence or a fine of up to $5,000. You will also end up with a criminal record that could negatively impact your future.
Section 88 – Possession of a Weapon for Dangerous Purposes
In Canada, the law is clear: if you're found with a weapon that could harm others or for any unlawful reasons, you're committing an offense. Pepper spray is seen as such a weapon. This means that if you are caught carrying pepper spray, you could be looking at criminal charges.
The extent of the punishment you might face depends on the gravity of your case. The Crown can choose to deal with it in two ways: summarily, which is less severe, or by indictment, which is more serious and could lead to harsher penalties.
In the most extreme cases, the penalty can be as big as ten years in prison. So, it's absolutely vital for you to understand the gravity of these laws and to steer clear of carrying items like pepper spray.
Section 89 – Carrying Weapon While Attending Public Meeting
Section 89(1) of the Criminal Code makes it an offense for any individual to carry, without lawful reason, a prohibited weapon, prohibited device, ammunition, or prohibited ammunition while attending or on the way to attend a public meeting.
Because pepper spray is a prohibited weapon, carrying it in public is illegal. This means if you're found with pepper spray at a public meeting or even on your way to one, you're breaking the law.
The prosecution for such offenses is typically handled summarily, which means it's a less severe process but still carries significant consequences. The penalties can range from a fine to imprisonment for up to two years, or in some cases, both.
Section 90 – Carrying Concealed Weapon
Carrying a concealed weapon is a serious crime in Canada, and pepper spray falls under this category. Even though it might seem harmless, if you're carrying it hidden — meaning it's not visible without searching your belongings — it's still considered a weapon.
Under the Criminal Code, carrying any weapon without authorization from the Firearms Act is illegal. The penalty can be quite severe if you're caught with concealed pepper spray. You could face anything from fines to up to five years in prison, depending on how the Crown proceeds.
Section 91(2) – Unauthorized Possession of Prohibited Weapon or Restricted Weapon
In Canada, mace — a form of tear gas — is considered a prohibited weapon. You could face severe repercussions if you have it without the right license. If you're caught with mace and don't have a valid permit, you'll be prosecuted under section 91(2) of the Criminal Code. This section states that unauthorized possession of a prohibited or restricted weapon could land you up to five years in prison.
It's crucial to understand that even if you've bought mace legally, you must still use it within the law's bounds. For instance, if you're carrying mace while intoxicated or using it on someone without their consent, you're committing an offense. Also, it's illegal to have mace in certain places like schools, bars, and other public areas where children might be present.
Exceptions for Possession or Carrying of Pepper Spray
There is one exception to the pepper spray legislation in Canada. According to Canada's Pest Control Product Act, sprays designed for use on pests are legal in Canada. The term "pest" includes an animal that is injurious, noxious, and troublesome. However, pepper spray does not fit under this exception.
Based on this definition, bear spray fits easily into the category of pest-control products, which are legal in Canada. Even so, if you are caught with bear spray in an area not associated with bears or wildlife, you can still be charged with the criminal offense of possessing or carrying a weapon.
It's always a good idea to check your local regulations before you buy, carry, or use any kind of pepper spray product. In fact, by getting a handle on the laws and rules around bear spray in Canada and making sure you use your mace responsibly, you can protect yourself from potential legal issues.
What To Do If You've Been Charged with a Weapons Offense
If you have been charged with a weapons offense in Canada, it is important to take the situation seriously and seek legal advice from an experienced criminal defense lawyer. The penalties for weapons offenses in Canada are severe, and a conviction can have a significant impact on your future.
If you, or someone you know, have been charged with a criminal offense for carrying pepper spray or any other criminal offense, obtaining legal representation is vital. The team at Pyzer Criminal Lawyers, Ontario specialize in weapons charges and can provide you with expert defense to protect your rights. We can help you understand the charges, the potential consequences, and we have many years of experience formulating the best strategies for your defense.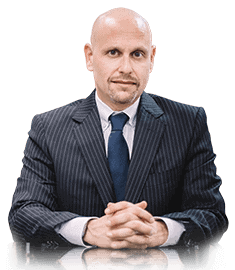 Protect Your Freedom With An
Experienced Toronto Criminal Lawyer
Frequently Asked Questions
Is it legal to bring pepper spray into Canada from the United States?
No, it is illegal to bring pepper spray into Canada from the United States. Pepper spray is listed as a prohibited weapon under the Criminal Code. If you're caught at the Canadian border with pepper spray, there could be serious consequences. These might include penalties, potentially even jail time, and a criminal record. If found guilty, you could be facing an indictable offense with potential jail time of up to 10 years.
Is homemade pepper spray legal?
Pepper spray falls under subsection B of the Firearm Act, categorizing it as an illegal weapon. That means manufacturing, selling, or using any kind of spray that aligns with this definition is considered a criminal offense — even homemade pepper spray.
What happens if you pepper spray someone?
When pepper spray is used on someone, it can cause physical injuries and create immediate and potent effects including:
Immediate and intense burning pain in the eyes
Temporary blindness
Difficulty breathing
Coughing
Disorientation.
The consequences of using pepper spray on someone else, even in self-defense, can be severe. If caught, you could face legal consequences, including fines or imprisonment. This is because pepper spray is on the list of prohibited weapons, and using it against someone else would be classified as assault under the Criminal Code.
What self-defense weapons are legal in Canada?
In Canada, the law around self-defense tools is quite strict. The possession and use of many items typically considered as self-defense tools are prohibited due to their classification as weapons. Even though the justice minister of Alberta made a request to the federal government to ask for changes to the Criminal Code to allow people to carry pepper spray for self-defense, the request was denied.
However, there are other options available to you for security and protection. Some of the self-defense items that you can legally carry in Canada include dog sprays, personal safety alarms, self-defense keychains, safety whistles, and flashlights.
It's important to note that while these items are legal, their use must be appropriate and proportional to the threat faced. Misuse can still lead to criminal charges.
Entrapment is a legal remedy to criminal charges in Canada based on the conduct of the police before or during their interaction with the accused. Entrapment occurs when a police officer or police agent provokes, entices, or coerces an individual into committing a crime they would otherwise have been unlikely to commit. When police tempt someone into committing a criminal offence without a reasonable suspicion that the person is involved in criminal activity, or when they go a step further and induce someone into committing a criminal offence, they commit entrapment. The rationale behind the legal defence of entrapment in criminal law is that when law enforcement engages in this type of misconduct, it undermines society's sense of decency and justice, threatens the rule of law, and amounts to an abuse of the legal process. When entrapment is proven, the defendant is entitled to a stay of proceedings. The result of a stay of proceedings is that the case against you cannot proceed, no guilty conviction is entered against you, and the incident does not appear on your criminal record.
Examples of Entrapment Law in Canada
Police conduct that can lead to an entrapment defence can include harassment, placing the individual under significant and persistent pressure, or coaxing them to commit an offence. Entrapment law in Canada prevents law enforcement from approaching an individual who has not yet engaged in a crime, and lures them to commit the crime by offering them an opportunity to do so.
When a Police Officer's Actions do NOT Amount to Entrapment
Consider a person charged with selling illegal narcotics to an undercover police officer. The defendant testifies the drugs were for her own personal recreational use, and that she only sold some to the undercover officer during the party because he falsely stated the purchase was for his sister who was experiencing pain and suffering. The defendant alleges the officer assured her he was not a police officer, would never set her up, and he just wanted the drugs to help his sister. The policeman's actions in this situation do not amount to entrapment. Police officers are permitted to be deceptive by lying. In this situation, the officer gave the defendant an opportunity to break the law by selling him drugs, but did not engage in extreme provoking, enticing, or coercive behaviour.
When a Police Officer's Actions DO Amount to Entrapment
In a similar example, someone is charged with selling illegal drugs to an undercover police officer. In this scenario, the defendant testifies the drugs were for her personal recreational use. For weeks the undercover officer stopped by her house, workplace, and gym pleading with the defendant to sell him drugs so that his sister could be comfortable during her last few days of life. The defendant testifies she denied selling the undercover officer drugs multiple times, but she eventually succumbed after weeks of pressure. In this example, the actions of the undercover police officer do amount to entrapment since the actions were overbearing, coercive, and unduly pressured the defendant.
What are the Differences Between Inducement-based Entrapment vs. Opportunity-based Entrapment?
In Canada there are two different ways law enforcement can entrap an accused: opportunity-based entrapment and inducement-based entrapment.
Opportunity-based entrapment occurs when police provide an individual with an opportunity to commit a crime without reasonably suspecting the individual is engaged in criminal activity or without acting pursuant to a bona fide inquiry.
Inducement-based entrapment is when the police or public official has a reasonable suspicion or is acting in the course of a bona fide inquiry, but goes beyond providing an accused the opportunity to commit the crime and actually influences and induces an individual into committing an offence.
What is a Bona Fide Inquiry?
A bona fide inquiry is an authorized investigation in a targeted area. For example, law enforcement can focus on a particular area if they have reasonable grounds to believe criminal activity is prevalent there. If a bona fide investigation has been authorized in a location, the police may approach anyone associated there and present them with an opportunity to commit a particular offence.
What Constitutes a Reasonable Suspicion for Assessing an Entrapment Defence?
Police are permitted to give an individual the opportunity to commit a particular crime if the person arouses a reasonable suspicion that they are already engaged.
What constitutes "reasonable suspicion" varies depending on the circumstances. It is more than a "mere suspicion" and less than "reasonable and probable grounds." Police must have proportionality and a rational connection between the criminal offence for which they have a reasonable suspicion, and the crime for which they provide the accused the opportunity to commit. If an individual is suspected to be involved in the drug trade, that fact alone is not a reasonable suspicion the person would commit a completely unrelated offence. For example, knowledge that an individual is involved in property related offences does not automatically give police a reasonable suspicion the individual is engaged in trafficking narcotics.
Additionally, if the police have a reasonable suspicion of an individual by virtue of his/her conduct, it must not be too remote in time and should also have sufficient temporal connection to the crime that police are giving the individual the opportunity to commit.
The presence of having a criminal record does not by itself constitute a "reasonable suspicion" that the person will engage in further criminal offences.
What do the Courts say about Opportunity-Based Entrapment?
In 2020, the Supreme Court of Canada ruled that law enforcement must establish a reasonable suspicion that a suspected drug dealer on the other end of the dial-a-dope operation is involved in selling drugs before given the opportunity to do so.
The Supreme Court had two separate cases in front of them. In both cases, law enforcement received unsubstantiated tips that two certain phone numbers were associated with drug dealing. Mr. Ahmad and Mr. Williams were both arrested and charged with drug offences after police called and purchased cocaine from them.
In Mr. Ahmad's case, the court found that entrapment did not occur. Police received an unsubstantiated tip from the public that "Romeo" was selling drugs over the phone. An officer called and asked, "You can help me out?" to which Mr. Ahmad replied, "What do you need?" The officer replied he needed "two soft." Mr. Ahmad was then arrested. The court considered Mr. Ahmad's reply, "What do you need?", sufficiently corroborated the unsubstantiated tip that Mr. Ahmad was selling drugs over the phone. That means the officer formed a reasonable suspicion based on the evidence of the unsubstantiated tip combined with Mr. Ahmad's reply before giving Mr. Ahmad the opportunity to sell drugs by phone.
In Mr. Williams' case, the trial judge found he was entrapped because police did not form a reasonable suspicion he was selling drugs over the phone before they gave him the opportunity to sell. An officer called Mr. Williams' phone saying someone gave him the number and that he "need[ed] 80" before Mr. Williams could say anything. The officer gave Mr. Williams the opportunity to commit an offence before he formed a reasonable suspicion that Mr. Williams was engaged in criminal activity, and therefore committed entrapment. Compared to Mr. Ahmad's case, the officer attempted to order drugs over the phone without corroborating the unsubstantiated tip that Mr. Williams was selling drugs over the phone.
How do you Prove Entrapment?
Evidence of entrapment must be disclosed as early as possible. However, the defence of entrapment is argued and ruled on by a judge only after the defendant has been found guilty by a judge or jury. It is not an appeal, but a remedy under section 24(1) of the Charter of Rights and Freedoms.
The defendant bears the burden of establishing entrapment. Entrapment is proven when the defendant shows they were unduly motivated, coerced, or influenced into committing a criminal offence that they would not have engaged in but for the officer's tactics. The court will consider whether reasonable or normal law-abiding citizens would have acted similarly to the defendant if they were experiencing the same conditions.
A defence of entrapment is available when the defendant can prove either of the following on a balance of probabilities:
The police provided the accused with an opportunity to commit the crime without reasonable suspicion that the individual was engaged in criminal activity (i.e.: the police targeted someone randomly, without any reasonable suspicion), or the police were not acting pursuant to a bona fide inquiry, or
Even if the police had reasonable suspicion or were acting in the course of a bona fide inquiry, they nevertheless went beyond providing the person with an opportunity to partake in an offence by unduly persuading the individual to commit the offence.
The courts have held that the entrapment defence should only be granted in clear cases, such as where the "administration of justice has been brought into disrepute."
Understanding the Defence of Entrapment
The legal standard for entrapment requires reasonable suspicion in all cases in which police provide the accused with an opportunity to commit a crime. Without this requirement, the police could target anyone at random to tempt and coax them into committing a crime they would not have otherwise engaged in. The courts have called this 'random virtue testing' which law enforcement is not permitted to do. According to the court, anything short of a reasonable suspicion or a bona fide inquiry would constitute random virtue testing.
Police often use tactics such as deceit or covert undercover operations in order to investigate criminal activities. Most officers are successful with their tactics and do not overstep their boundaries. However, when law enforcement does go too far by coercing someone into committing a crime through entrapment, the criminal justice system protects that individual. It is imperative you are represented by competent defence lawyers who specialize in criminal law when you believe you have been entrapped by law enforcement.
Do you believe you or someone you know is a victim of entrapment? Contact Pyzer Criminal Lawyers for advice.
Are There any Limitations to the Defence of Entrapment?
There are limitations to the defence of entrapment in Canada.
Entrapment must be persuaded by the state.
Law enforcement must be involved to argue the defence of entrapment. Thus, individuals cannot argue you were persuaded into committing a crime by a private citizen.
The defence of entrapment cannot apply to certain criminal offences.
Offences which involve killing, bodily harm, or other acts of violence do not allow for the defence of entrapment.
The defence of entrapment is not available at extradition proceedings.
You cannot argue the defence of entrapment if it is related to extradition to a foreign country.
Frequently asked Questions About Entrapment in Canada
Do the Entrapment rules change in high-crime areas?
If an area is known for drug trafficking or other criminal activity, law enforcement may be permitted to engage with strangers and offer them an opportunity to commit a criminal offence without any reasonable suspicion that they are personally associated with criminal activity.
Do we have a Pattern of Police Entrapment in Canada?
The defence of entrapment often occurs with charges relating to drugs or prostitution. A common scenario is when police use an undercover agent to approach an individual who is trying to sell or purchase sex or sell drugs. If the individual agrees to buy or sell sex or sell drugs, the undercover officer immediately makes an arrest and charges them with soliciting for the purposes of prostitution or purchasing sexual services (depending on where the incident takes place), or trafficking in narcotics.
What are some Factors the Court will Consider in Determining Whether or not Someone was Entrapped to Commit a Crime?
The Supreme Court in R v Mack listed the following non exhaustive list of factors that may be considered in determining whether law enforcement went beyond offering an individual an opportunity to commit a crime:
The type of crime being investigated and the availability of other techniques for the police detection of its commission;
Whether an average person, with both strengths and weaknesses, in the position of the accused would be induced into the commission of the crime;
The persistence and number of attempts made by the police before the individual agreed to commit the crime;
The type of inducement used by the police including deceit, fraud, trickery or reward;
The timing of the police conduct, in particular whether the police have instigated the offence or became involved in ongoing criminal activity;
Whether the police conduct involves an exploitation of human characteristics such as the emotions of compassion, sympathy and friendship;
Whether the police appear to have exploited a particular vulnerability of a person such as being mentally handicap or having an addiction;
The proportionality between the police involvement, as compared to the accused, including an assessment of the degree of harm caused or risked by the police, as compared to the accused;
The commission of any illegal acts by the police themselves;
The existence of any threats, implied or expressed, made to the accused by the police or their agents; and
Whether the police conduct is directed at undermining other constitutional values.
Do you think you were unduly pressured by law enforcement into committing a crime? Contact Pyzer Criminal Lawyers for advice.