If you or someone in your family is facing assault charges, you need to contact a criminal defence lawyer experienced in assault charges to conduct a free consultation, help you review your case, and prepare the best legal defence.
At Pyzer Criminal Lawyers, we have the experience and skills to ensure that you receive the best possible outcome in your case. Without the right assault lawyer, you may be convicted of assault and face a criminal record. This will have devastating consequences on your life.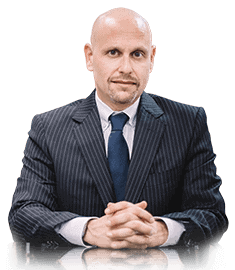 Protect Your Freedom With An
Experienced Toronto Assault Lawyer
How Pyzer Criminal Defence Assault Lawyers Can Help
Our law firm has helped defend countless clients facing charges. Our criminal defence lawyers have experience in a wide range of practice areas in criminal law to ensure you are able to receive a complete defence in all cases.
Take a look at a recent case we defended:
R. v. Q.A., ONTARIO COURT OF JUSTICE, 2201 FINCH AVENUE WEST, ETOBICOKE:
The young offender accused, Q.A., was charged with one count of assault causing bodily harm. The allegations were that during the lunch hour, while at school, Q.A., got into a confrontation with one of his classmates. The alleged victim reported that the accused approached him, punched him in the face and then pushed him down a flight of stairs. The alleged victim had to be taken to the hospital where he received multiple stitches to his head.
Mr. Pyzer represented Q.A. and was successful in having the charge against the accused withdrawn upon his completion of court-sanctioned extra-judicial measures, which included a letter of apology and mediation with the complainant. Q.A. does not have a criminal record in relation to this incident and there was no finding of guilt made by the court.
Why should I hire a criminal lawyer?
While it may seem tempting to represent yourself in court and save the expense of an experienced criminal lawyer, this decision can have disastrous consequences on your life. Criminal charges, such as assault causing bodily harm charges or sexual assault, are serious and need an experienced lawyer to review the case.
Navigating through the justice system may be difficult and complicated for inexperienced individuals, especially those without the appropriate education and legal knowledge. Only an experienced legal advocate knows how to review your case, raise all available defences, and advocate for your rights fully.
Just as you would not perform your own dental work or may trust complicated vehicle maintenance to a mechanic, you should understand that it is in your best interest to trust a lawyer to fearlessly advocate on your behalf so that you can achieve the best possible outcome in your case.
Types of Assault Offences Pyzer Criminal Defence Lawyers Can Assist With
The Criminal Code defines several types of assault charges, including:
Simple Assault
Aggravated Assault
Sexual Assault
Assault Causing Bodily Harm
Assault With A Weapon
Domestic Assault
Drug offences and other related charges
As an established criminal defence firm, we have experience in all of these types of charges and will help you prepare a defence that results in the best outcome for your case.
Frequently Asked Questions
What is Assault?
Assault is defined under s. 265(1) of the Criminal Code and the offence occurs when the Crown is able to prove beyond a reasonable doubt that an individual:
(a) without the consent of another person, he applies force intentionally to that other person, directly or indirectly;
(b) he attempts or threatens, by an act or a gesture, to apply force to another person, if he has, or causes that other person to believe on reasonable grounds that he has, present ability to effect his purpose; or
(c) while openly wearing or carrying a weapon or an imitation thereof, he accosts or impedes another person or begs.
This version of assault is commonly referred to as simple assault when the application of force does not involve something of a sexual nature, bodily harm, weapons, or another aggravating circumstance.
How common are charges for assault?
Charging someone with assault is very common in the criminal justice system when there is an application of force. As assault charges vary in severity, it's always best to receive a free consultation from lawyers experienced in criminal law who can review the assault cases.
What are the consequences of a criminal record for assault?
A criminal record may have serious and life-changing consequences. These can include:
Inability to Practice A Profession: Certain professions require that you disclose any criminal convictions registered against you, and you may be denied licensure to certain professions depending on the nature of the criminal offence. It may also be a crime to not disclose these convictions depending on the profession.
Restricted Travel: You may be unable to travel outside of Canada if you are convicted of certain criminal offences. Read our blog to learn more about travelling to the United States with a criminal record.
Limited Job Prospects: Many job applications require a criminal background check to be performed. A criminal record may result in not obtaining employment.
Imprisonment: Depending on the seriousness of the assault, especially aggravated assault and assault causing bodily harm, it may result in jail time.
Consequences In Other Legal Proceedings: if you are in the process of a Family Court proceeding, criminal charges may prejudice these legal proceedings.
The right lawyer for assault may be able to help mitigate or eliminate these consequences by crafting a legal strategy which raises every available defence, resulting in the best possible outcome in your case.
What is the punishment for assault in Canada?
An assault charge can result in a wide range of sentences from a conditional discharge under the best circumstances, up to 14 years imprisonment, which is the maximum sentence in an aggravated assault case.
As you can see, the sentences for assault are incredibly serious depending on the nature of the charges, and it is in your best interest to work with a criminal lawyer to help draft the right legal strategy for the circumstances.
Read our blog on what is the sentencing time for assault to learn more about the potential sentences you may face.
What should a person charged with assault do?
The first step a person charged with domestic or any other assault should do is contact Pyzer Criminal Lawyers. We offer a free consultation so that we may review your case and determine how we can help you achieve the best possible result. If you are facing an assault charge, you need an experienced criminal defence lawyer to fight for you. Contact us today to learn more.